Inspired by the relaunch of the Polaroid film, but put off by the exorbitant pricing, I got inspired instead to purchase a Fuji Instax!
The Fuji
Instax
has been around for a while now, and the movement has been picking up steam since the demise of Polaroid. Maybe the market for instant film is too small for two players, or the end of Polaroid made people treasure the last player in the market more. Anyway, I always felt that the Fuji cameras gave much sharper and more vibrant prints.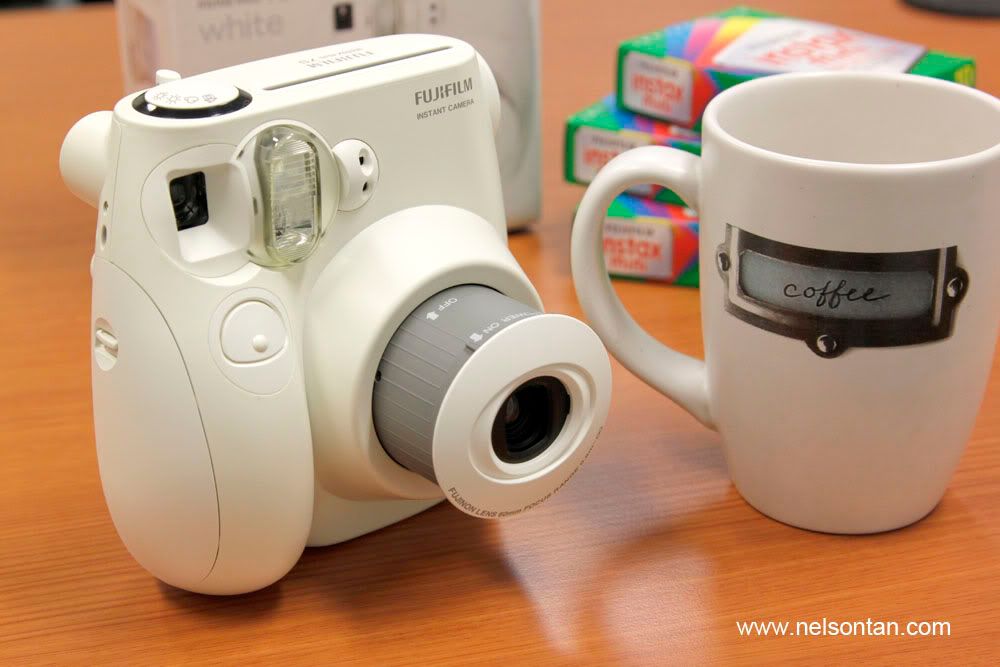 About the size of a pair of small binoculars...
So on to my latest purchase – the Fuji Instax Mini 7s. There are other models available in the Instax range, but the most popular model is the definitely the Mini 7s. The camera is the most compact in the range (the others are just too large!) and the film is the most affordable and fits nicely in your wallet.